Download these cute Halloween color-by-number printables for a fun coloring activity with the kids.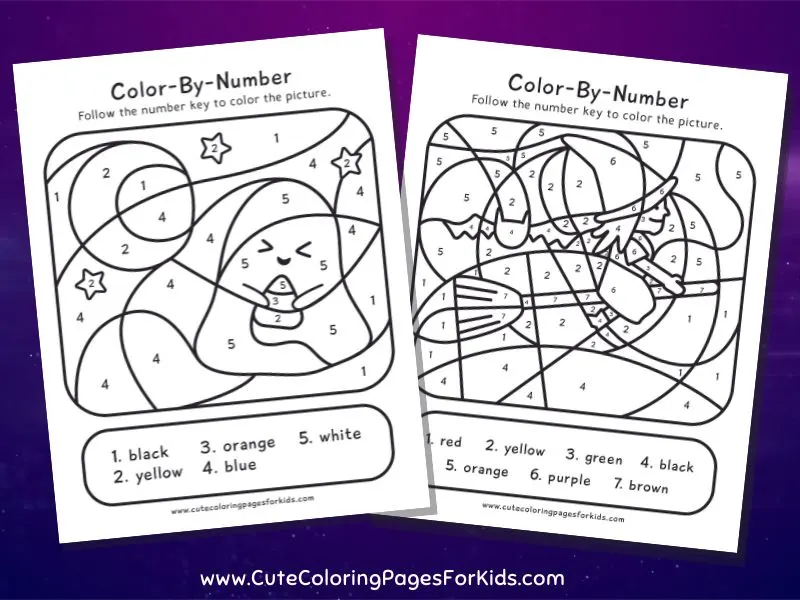 Hello coloring friends!
I'm back today with more Halloween coloring activities. If you've been looking for some cute Halloween activity sheets, then scroll down and grab these color-by-number printables. Choose the one that suits your kiddos best, or grab them both!
Halloween Color-By-Number Sheets
Color-by-number activity sheets are often used to help kids practice number recognition. But, they're also lots of fun to see how the image will reveal itself.
I've also found that these are types of coloring activities are a great option for kids who struggle with getting started on a coloring sheet because they just can't decide on which colors to use! Having some direction to get started is sometimes all that it takes. Then, kids can feel free to recreate the pictures with their own colors!
I usually like to create a couple of options, at least, for folks with kids of different ages and abilities.
Grab the one that's right for your situation, or print them both!
Terms of Use: Print as many copies as you need for your kids, your students, your after school group, campers, church group, etc. To share, please use a link to this page. Please do not sell, email, share digital copies online, or distribute them in any way for any other purpose. Thanks!
Easy Ghost Color-By-Number Printable
The ghost color-by-number requires just five colors that you can commonly find in any standard pack of crayons(or four if you don't count white!), the areas to color are larger, and most of the shapes are simpler.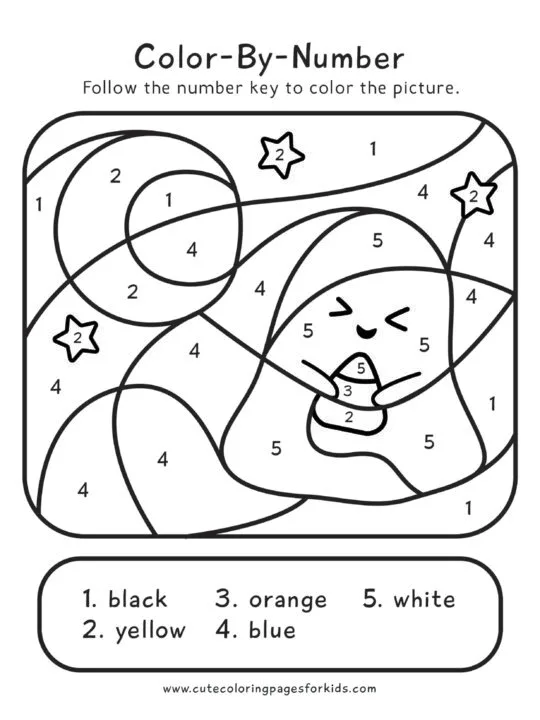 Color-By-Number Witch Printable
You'll need to grab a few more crayons for this Halloween color-by-number, which uses seven colors (all are standard colors you'll find in a crayon pack)! Also, this printable has more lines as well as some smaller and more complicated shapes.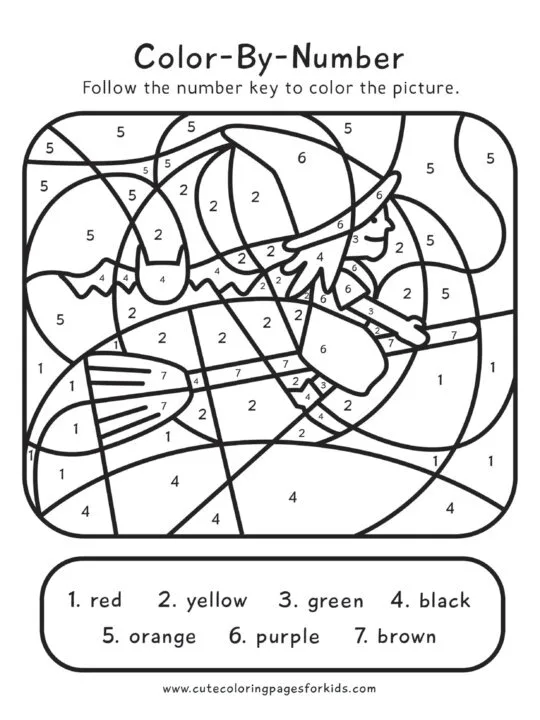 While you're here, be sure to take a look at all of our Halloween printables.
Thanks so much for visiting and happy coloring!