Download our free printable Minecraft coloring pages for kids of all ages to color. Grab the easy PDF downloads and print your favorites or print them all!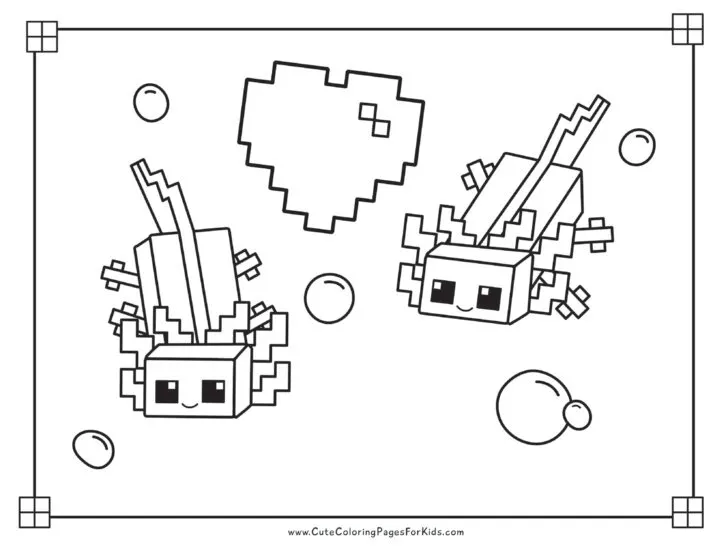 Hello coloring friends and Minecraft fanatics!
Looking for some cute coloring pages with your favorite Minecraft characters? We've got you covered with this collection of coloring sheets that range from simple pictures for preschoolers, to more detailed coloring pages for older kids.
Our kids have been huge Minecraft fans for years and have a great time creating and playing with friends. So, of course I enlisted one of my kiddos to help me design these Minecraft coloring pages. They loved designing these coloring sheets, and we hope you enjoy them as well!
Terms of Use: Print as many copies as you need for your kids, your students, your after school group, campers, church group, etc. To share, please use a link to this page. Please do not sell, email, share digital copies online, or distribute them in any way for any other purpose. Thanks!
Printable Minecraft Coloring Pages
We captured some of our favorite Minecraft characters in the coloring pages below, including a creeper, some super cute animals, an enderdragon, and a wither. Just click the download buttons beneath the coloring pages you want to print and print as many as you need!
Creeper Minecraft Coloring Page
The creeper is a very important Minecraft character, so of course we had to include one in our Minecraft coloring page collection. Here is a creeper thinking about some T-N-T.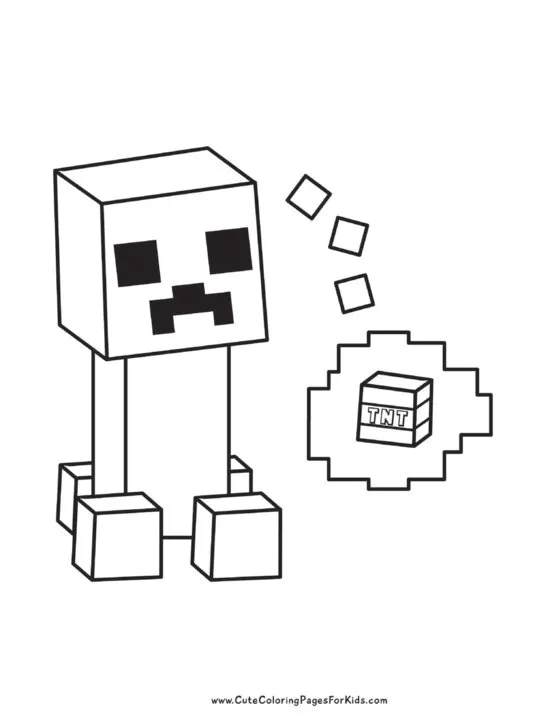 Cute Minecraft Pig Coloring Sheet
One of our favorite parts of playing Minecraft is all of the cute animals the game has. Without fail, the kids end up with whole collections of animals that they also try to tame. Here's a cute Minecraft pig who is being tamed with some carrots!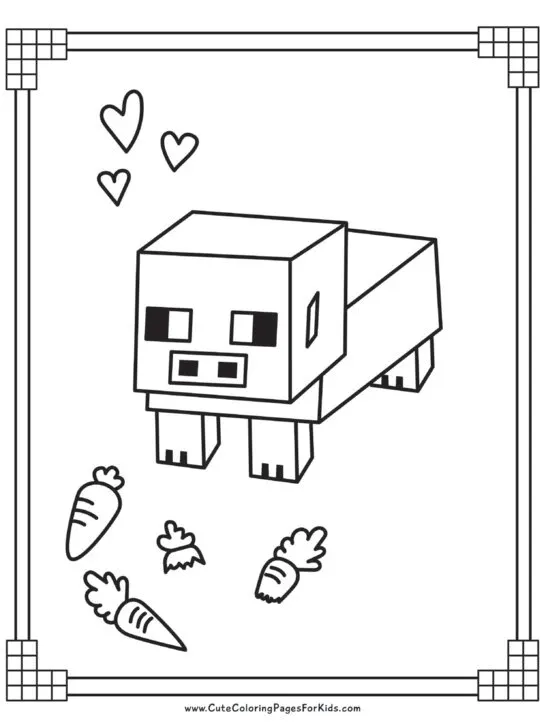 Minecraft Wither Coloring Sheet
If you like Withers, here is a spooky Wither throwing some skull bombs! This coloring sheet has a full block frame around it that you can also color.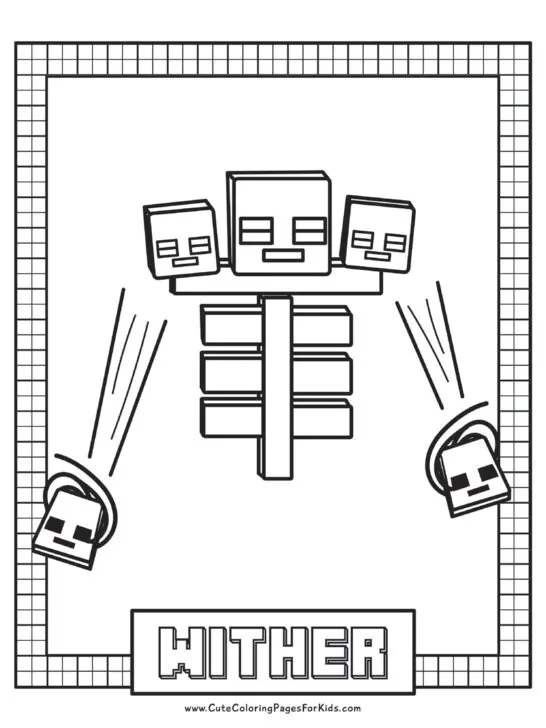 Cute Axolotl Minecraft Coloring Page
Of course, we had to include these adorable axolotls in our collection of printable Minecraft coloring pages.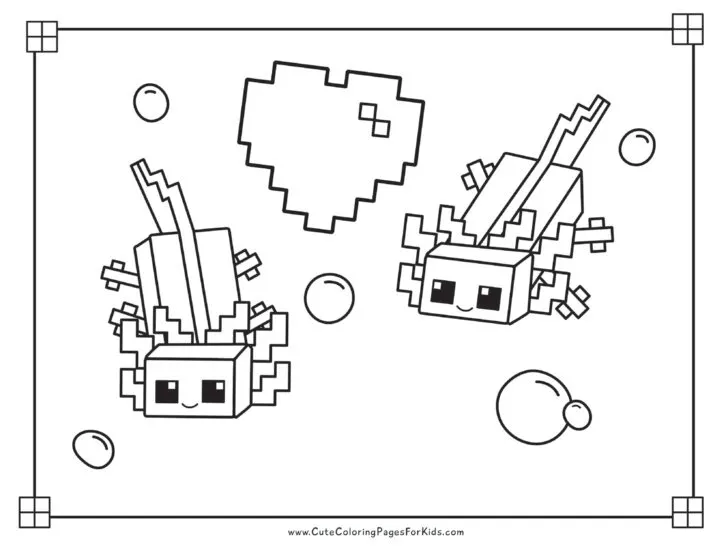 Minecraft Ender Dragon Coloring Page
Lastly, here is an Enderdragon that you can print and color, with a full block border around it.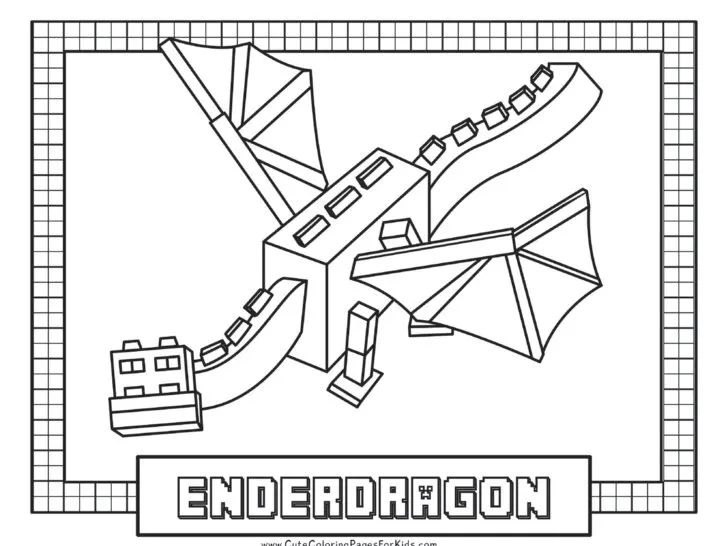 We hope you enjoy coloring these fun and cute (and free!) printable Minecraft coloring sheets. Be sure to check back as we add more Minecraft printables to our site.
Thanks and enjoy!