Kids love these cute birthday coloring pages! Celebrate your little one's special day with a fun and creative activity that everyone can join in on.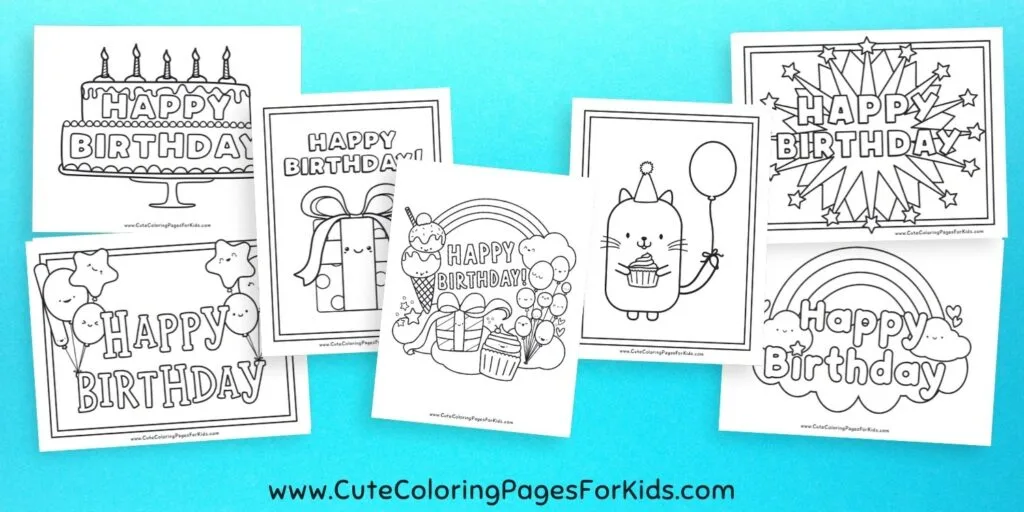 Cute Coloring Pages for Kids' Birthdays
Does someone special have a birthday coming up? You're sure to find a birthday coloring page that's perfect to include in your birthday celebrations. Scroll through the printable coloring sheets below and simply click on the download link to print!
Terms of Use: Print as many copies as you need for your kids, your students, your after school group, campers, church group, etc. To share, please use a link to this page. Please do not sell, email, share digital copies online, or distribute them in any way for any other purpose. Thanks!
Simple "Happy Birthday" Coloring Pages
Here are a few cute and simple coloring sheets for toddlers and preschoolers. These designs have larger elements with very few details which makes them great for the kiddos who are using larger crayons and still developing those fine motor skills!
Cute Present
There's no denying the joy in gift-giving, and this little gift is all smiles. This is a nice and simple coloring sheet for toddlers and preschoolers.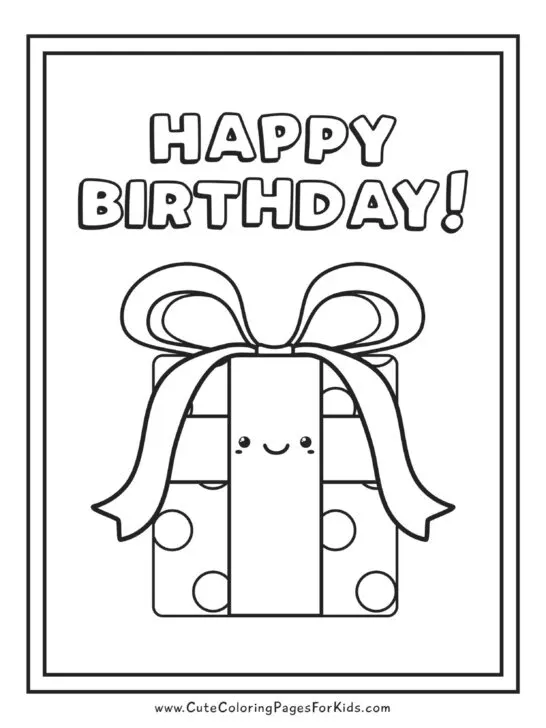 Bursting Stars
This coloring page is bursting with excitement! It just has a few elements, but still so many ways to create something unique and colorful.
Happy Clouds and Rainbow
For the kids who love rainbows and hearts, this is a sweet and simple birthday coloring page.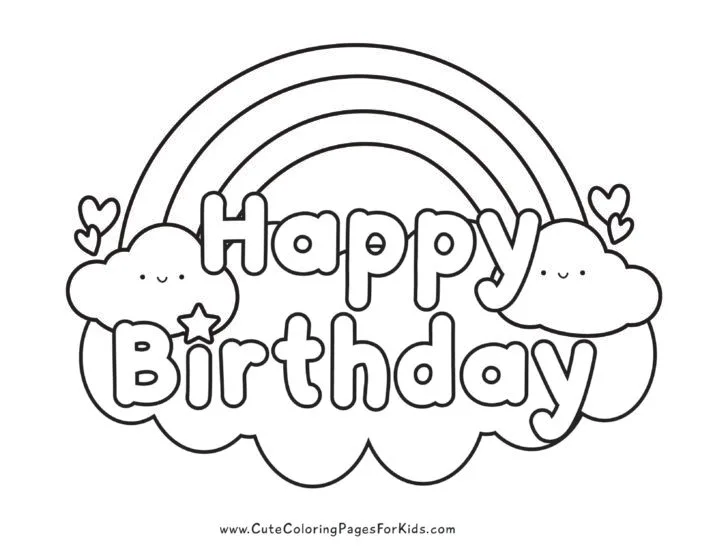 Birthday Cake Coloring Sheet
Who's ready to cut the cake?! There are lots of ways to add your special touch to this birthday cake coloring activity. When you finish the details on the cake, you can also decorate the background!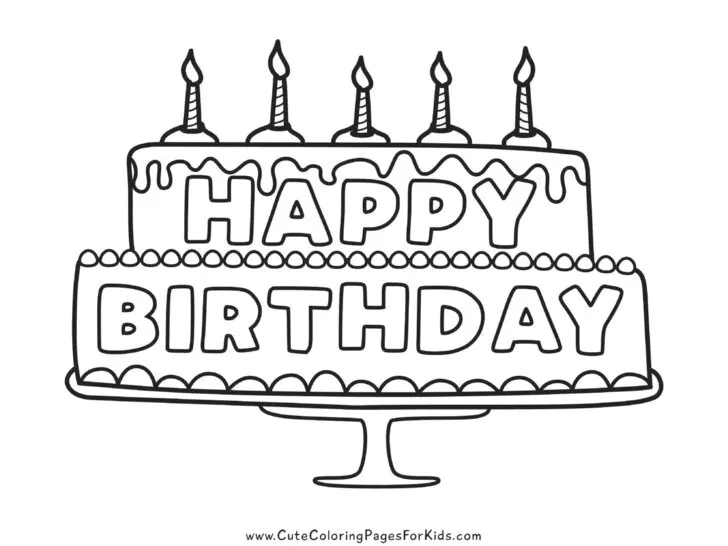 Balloons Coloring Pages
A birthday isn't complete without some fun balloons! Bring out all the crayons for this birthday coloring sheet that's filled with different shaped balloons.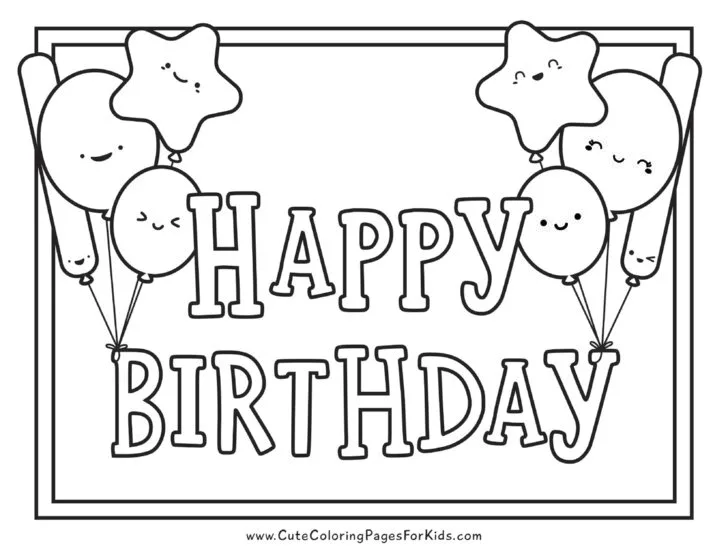 Cute Birthday Party Coloring Sheet
Older kids will love coloring this super-cute birthday coloring page that's filled with happiness.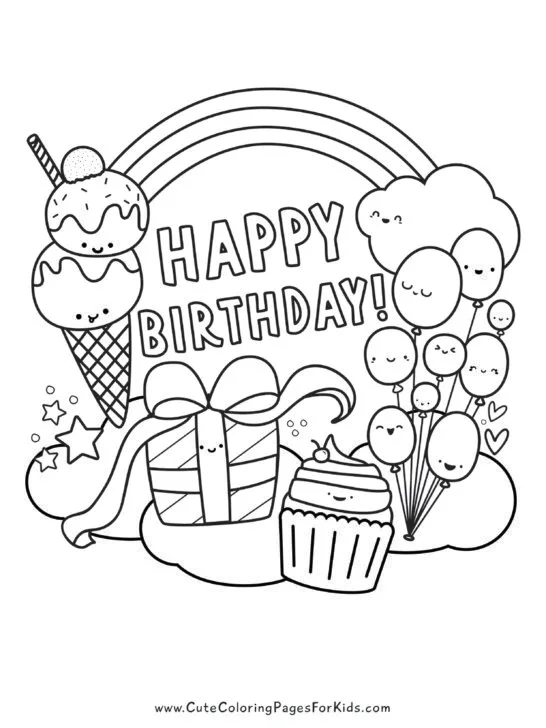 Birthday Kitty Coloring Page
Here's a cute and simple cartoon kitty holding a special treat to share. The drawing is very simple but still has lots of places to add your own design. For example, you can decorate the balloon or the kitties hat, you can add detail to the kitty itself, or you can add fun decorations to the background!