Download these free printable camping coloring pages for kids that are all about having fun in the great outdoors!
Hello coloring friends and happy campers!
Looking for some cute coloring pages about camping? We've got you covered with this collection of coloring sheets that range from simple pictures for toddlers and preschoolers, to more detailed coloring pages for older kids.
There are so many fun things about camping, and we hope you enjoy these camping coloring pages that capture all of that fun!
Terms of Use: Print as many copies as you need for your kids, your students, your after school group, campers, church group, etc. To share, please use a link to this page. Please do not sell, email, share digital copies online, or distribute them in any way for any other purpose. Thanks!
Easy Camping Coloring Pages
We made some really cute, simple coloring sheets with camping elements for younger kids who do best with larger coloring areas and thicker lines. Just click the download buttons beneath the coloring pages you want to print and print as many as you need!
Tent Coloring Page
First off, we have a happy little tent ready to keep it's campers safe and covered. You can color this tent as is, or add your own decorations and designs to make it your own.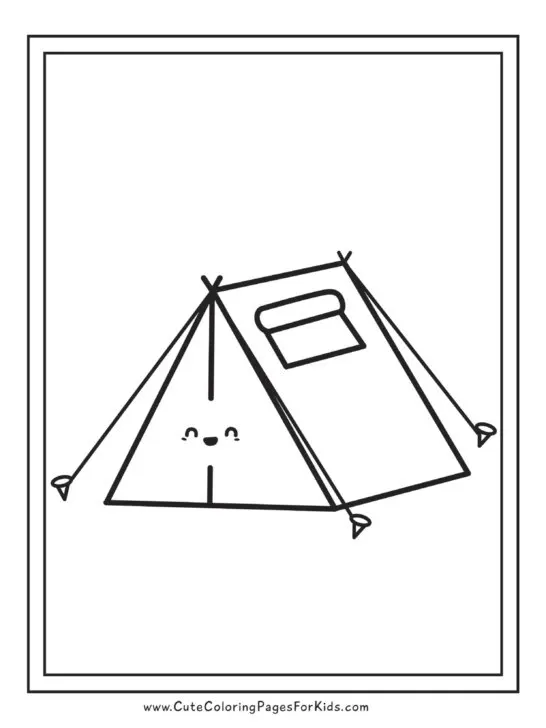 Campfire Coloring Page
Of course, you can't go camping without bringing along some marshmallows to toast over a campfire! I our family, we all like to toast our marshmallows differently: some want the marshmallows to catch fire so they can eat it charred, and then on the other end of the spectrum we have some who will slowly roast it while rotating the marshmallow so that it can just get lightly browned all around the outside.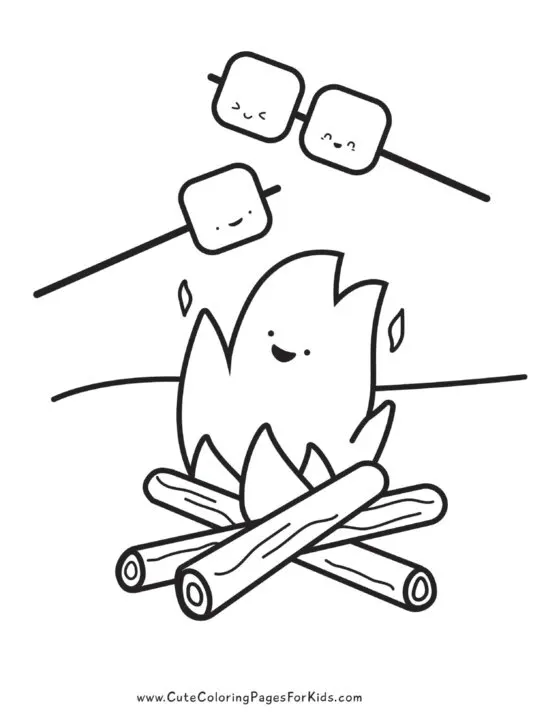 S'mores Coloring Page
S'mores are a fun way to take those roasted marshmallows up a notch! Just sandwich your warm marshmallows between a chocolate bar and graham crackers and enjoy.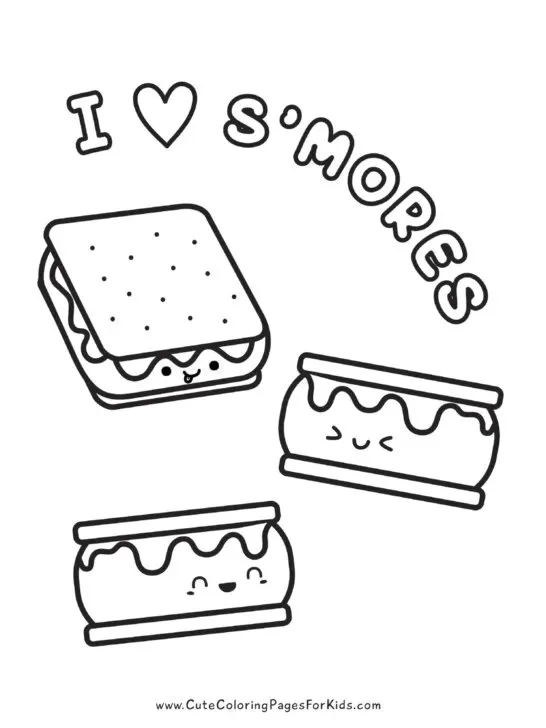 Camping Lantern Coloring Page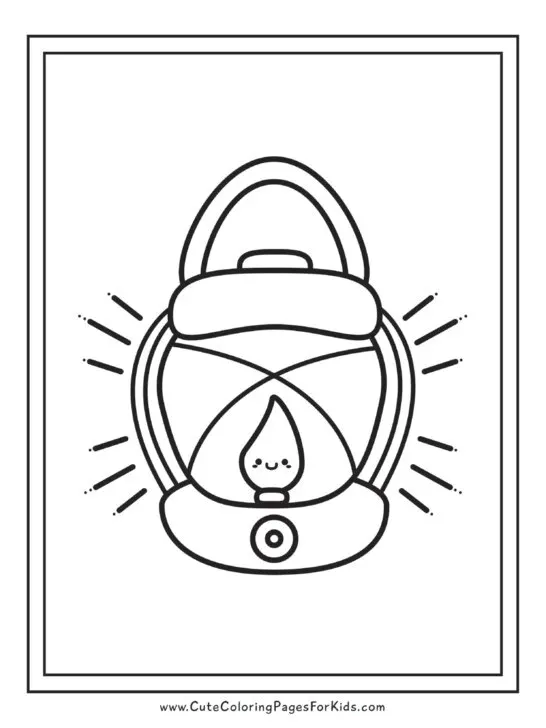 Cute Camping Color Sheets
Happy Camper Coloring Page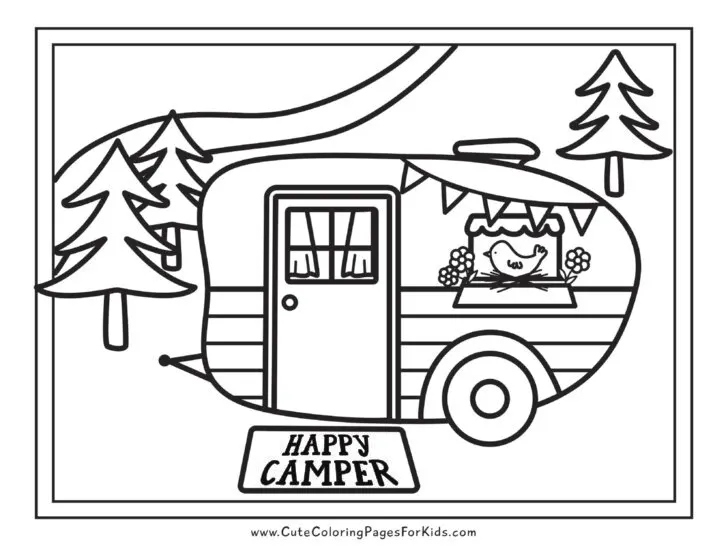 Cute Camping Kitty Coloring Sheet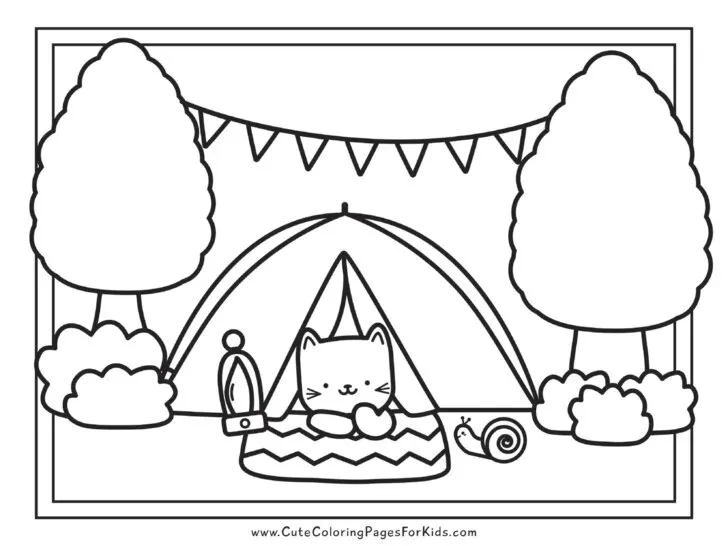 Under the Stars Camping Kitty and Raccoon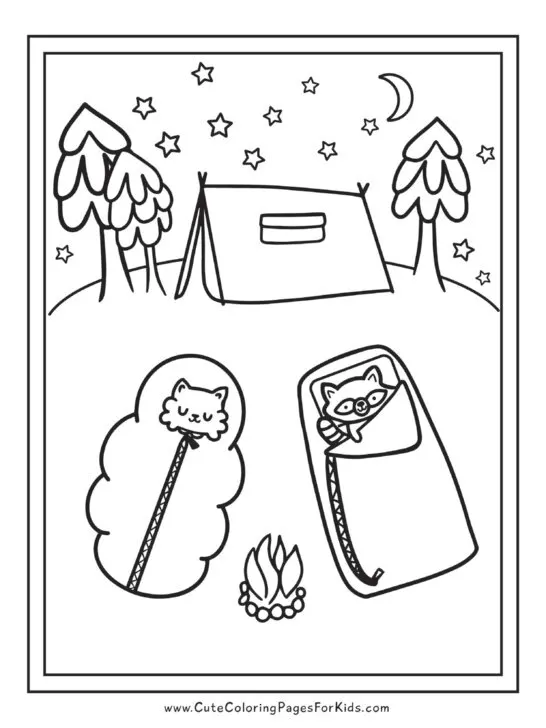 Fireside Friends Coloring Sheet