Celebrate a job well done with these printable trophy coloring pages. There are 5 to choose from so that you can find the perfect picture to color and decorate for any occasion.
5 Printable Trophy Coloring Pages
We created this mix of trophy coloring sheets so that you can find just the right fit for your needs!
Some of the coloring pages have a fun kudos already written on them, and some of them are black and minimal so you can write-in whatever you like!
These are a great way for kids to create a special and unique gift for someone important in their lives, such as teachers, coaches, caregivers, and more.
Terms of Use: Print as many copies as you need for your kids, your students, your after school group, campers, church group, etc. To share, please use a link to this page. Please do not sell, email, share digital copies online, or distribute them in any way for any other purpose. Thanks!
Here are the free printable coloring pages with trophies:
"World's Best" Trophy
Do you have the world's best parent? Bus driver? Coach? Write a note telling them how great they are and color in this trophy coloring page for a sweet token of appreciation.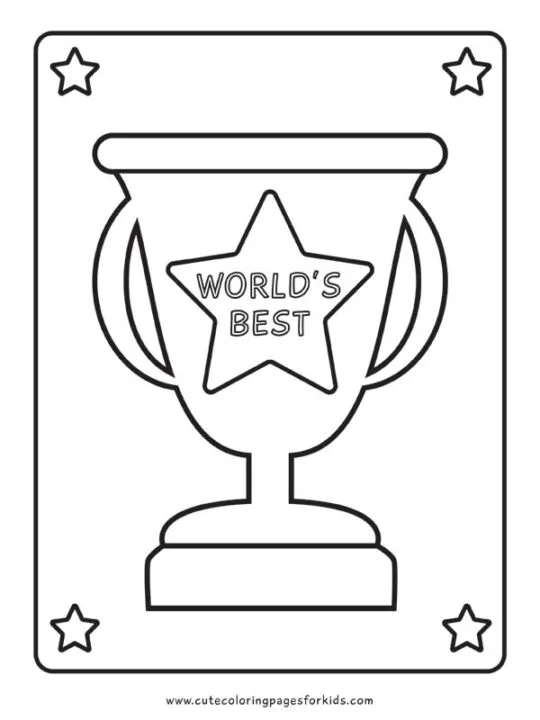 Get the "World's Best" trophy PDF here
"The GOAT" Trophy Coloring Page
This sheet is perfect for the Greatest of All Time person in your kids' life.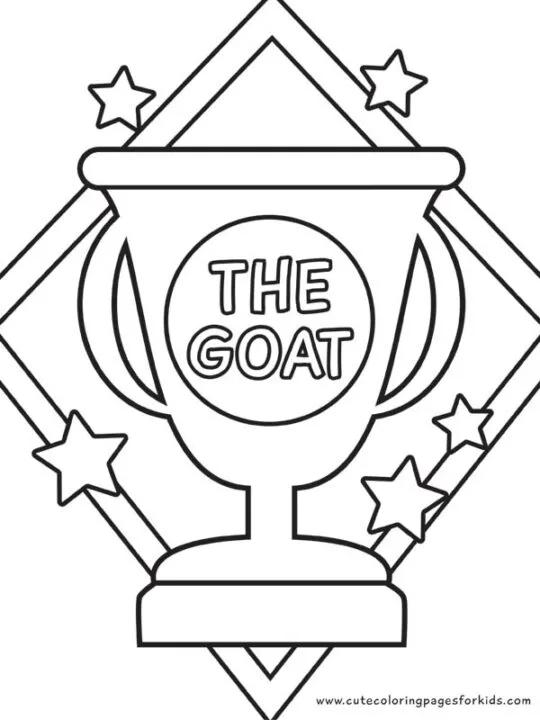 "#1" Trophy Coloring Sheet
Who's #1? You are with this #1 ribbon trophy sheet!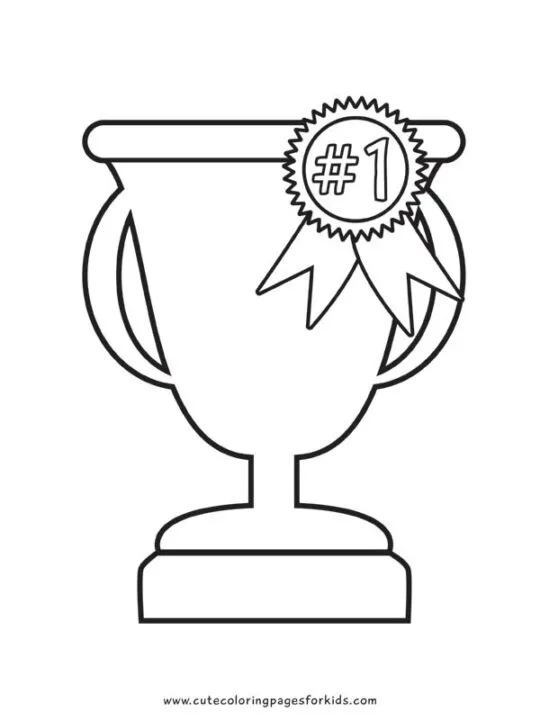 Get the #1 ribbon trophy PDF here
"1st" Trophy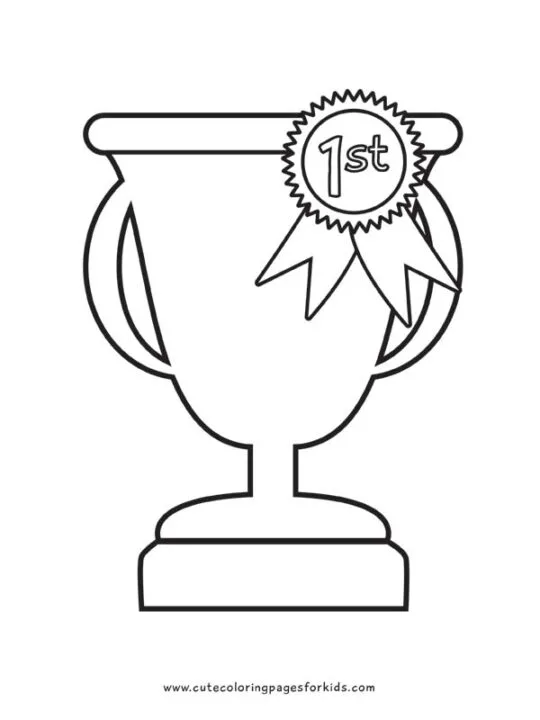 Get the 1st place ribbon trophy PDF here
Simple Star Trophy
You can keep this trophy blank or add your own words to celebrate your hero.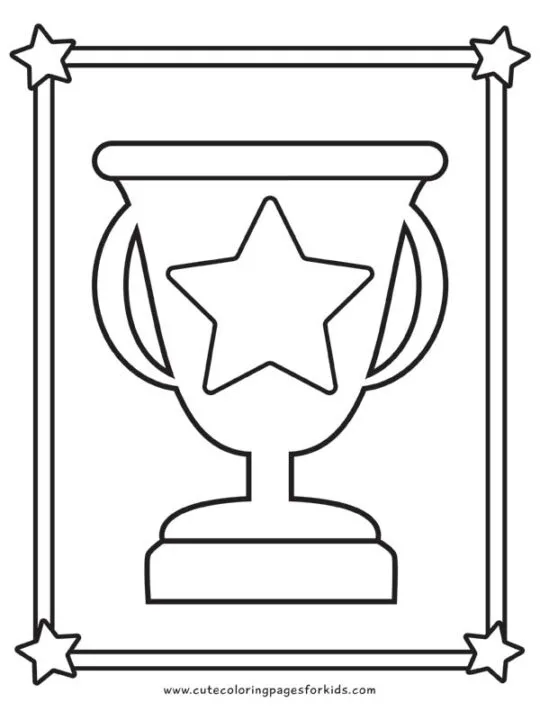 Get the blank star trophy PDF here
We hope you found some winners in our collection of trophy coloring pages!