Grab these cute December coloring pages for kids that you can easily download and print for free.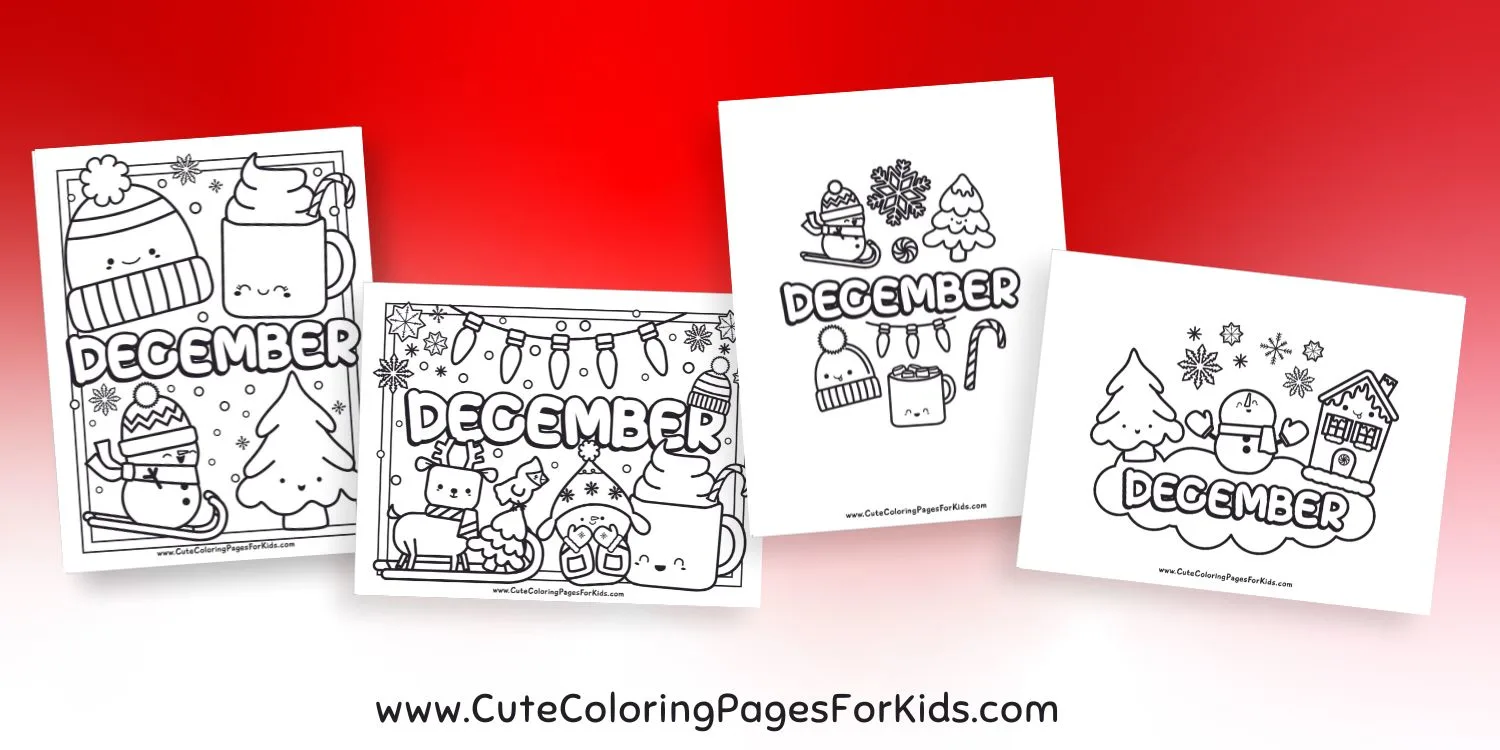 Happy December coloring friends!
It's time to bundle up and get ready for a magical time of year.
I know some places in the US start seeing snow as early as October and November, but winter officially begins in December and that's generally when we think of the snowy season starting.
For our December coloring pages, we tried to keep the Christmas-y stuff to a minimum (don't worry, we have plenty of Christmas coloring in the pipeline!). There is so much that December has to offer and to get excited about.
What better way to embrace the enchantment of the month than through some cute coloring sheets that are sure to make you smile?
Printable December Coloring Pages
We have four different free printable coloring pages for December, so even if you have some different age groups I know you'll find something for everyone!
Terms of Use: Print as many copies as you need for your kids, your students, your after school group, campers, church group, etc. To share, please send a link to this page. Please do not sell them, email them, share copies online, or distribute them in any way for any other purpose. Thanks!
Simple December Sheets for Kids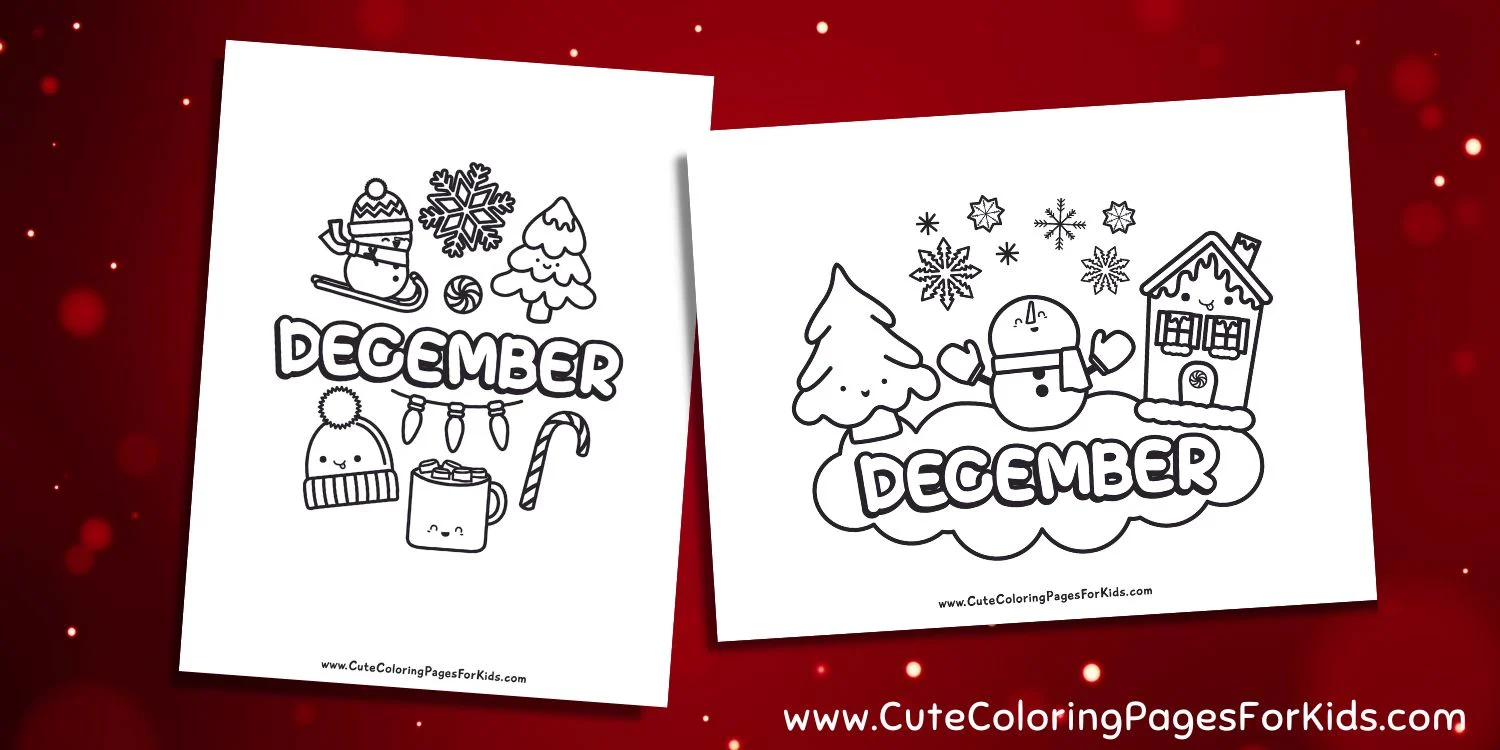 These first printable December coloring pages are super cute, and pretty simple, with just a few elements that are all about the fun that we love to have during this month. Kids will love coloring the cute snowmen, snowflakes, winter trees, and more!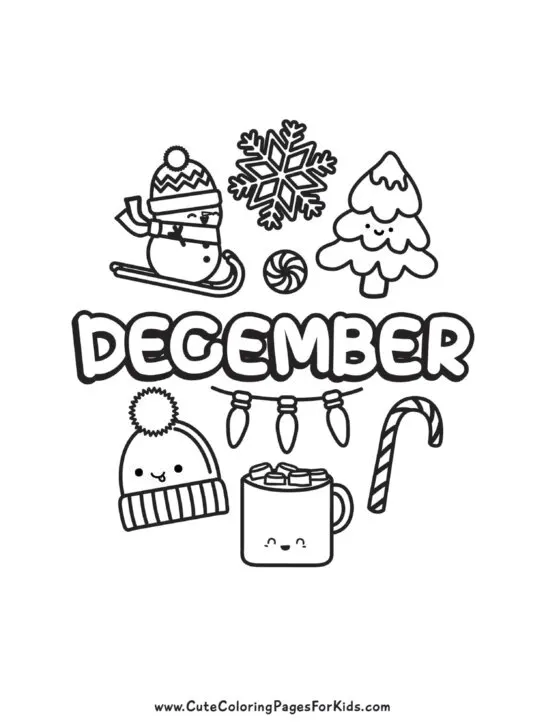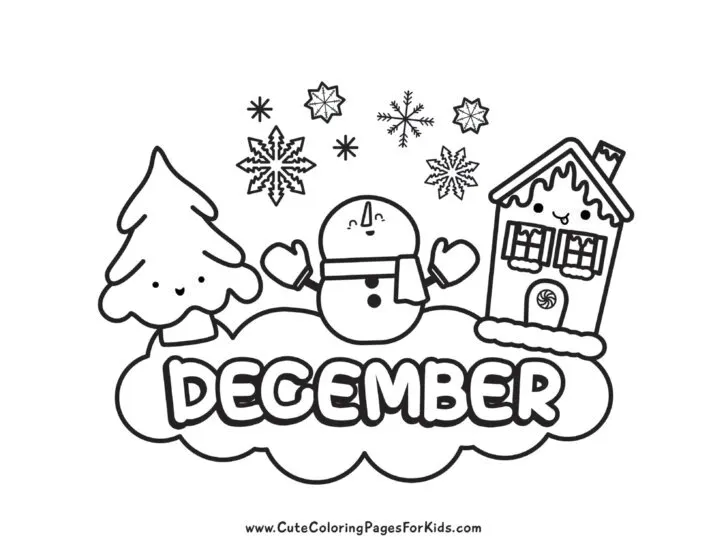 December Coloring Sheets with More Details
Older kiddos might enjoy these coloring pages that have a lot more going on. There are many of the same elements as the first, but these also hot cocoa, cute hats, a friendly reindeer, and lots of snow! So much fun for December!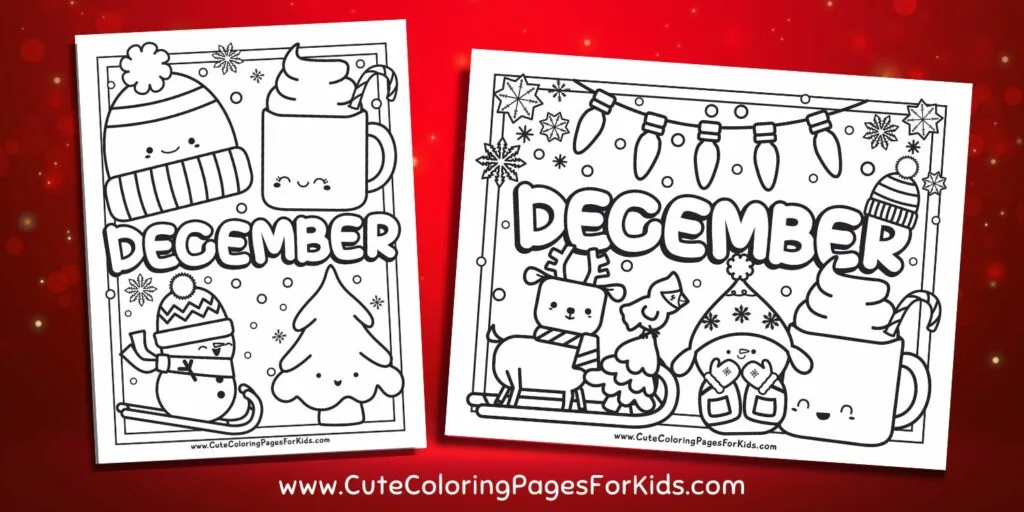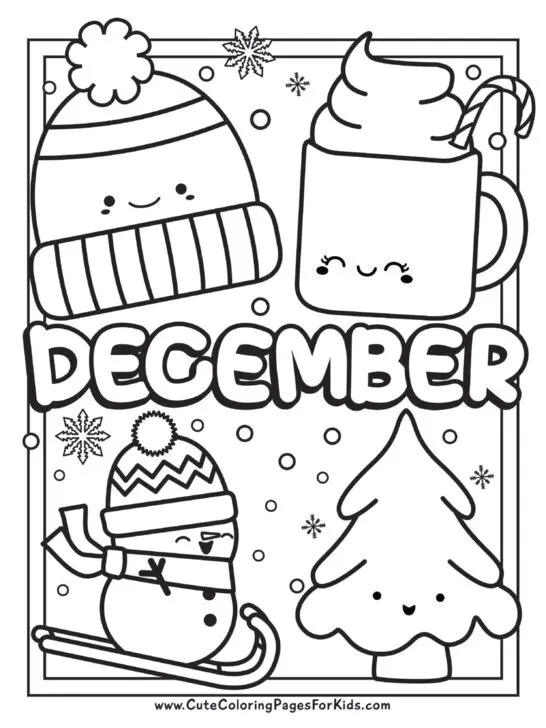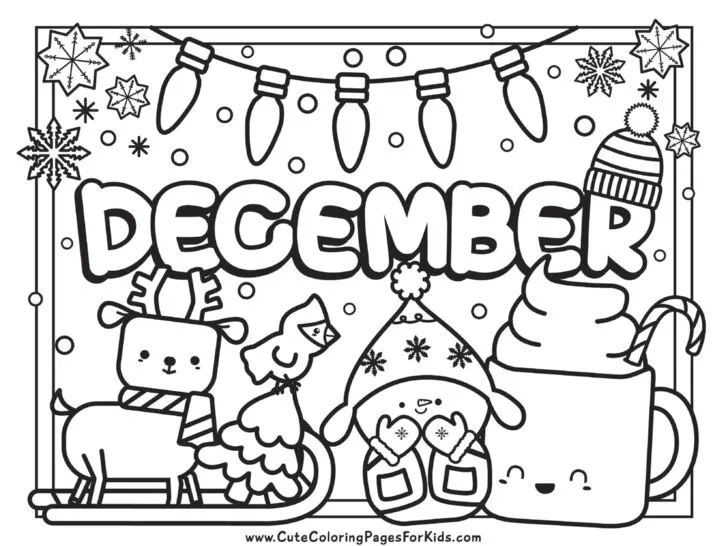 More Coloring Fun
Why we love making coloring pages for kids:
Many kids enjoy coloring, and the good news is that time spent doing these kinds of coloring sheets is full enrichment benefits!
Just think, while you're enjoying some creative quiet time with your kids, they're building fine motor skills and developing their attention and focus. They're exploring their creativity. And lastly, they're engaging in an activity that is potentially anxiety-reducing (Mindfulness studies have shown that coloring can reduce anxiety in children).
We love helping parents and caregivers by creating these fun and enriching activities for kids.
So, grab your colored pencils, markers, or crayons, embrace the spirit of December, and let your imagination run wild on these adorable coloring pages.
Enjoy your coloring pages!