Grab these cute August coloring pages for kids that you can easily download and print for free.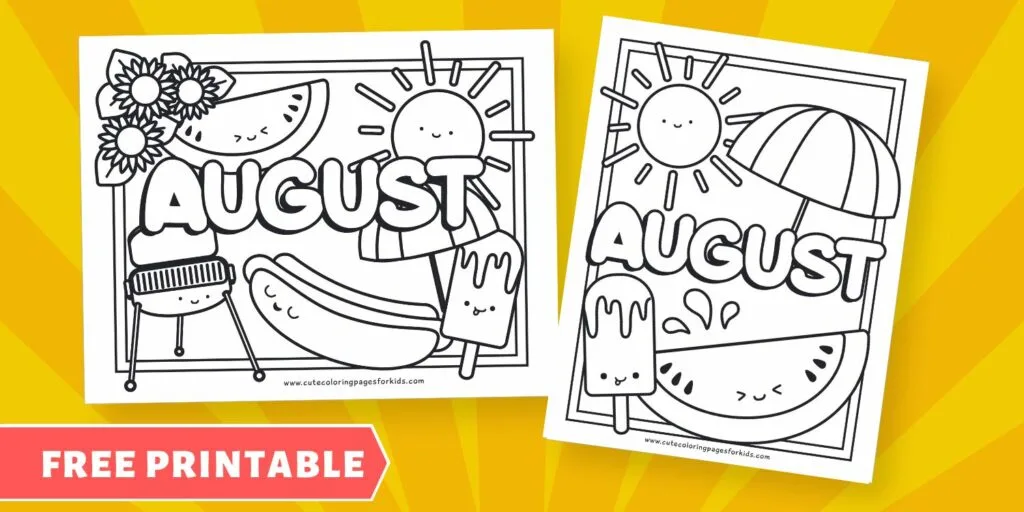 Hi coloring friends!
Does that August heat have everyone begging to stay inside in the air conditioning?
I got you.
Take a little break and bring the kids in for a little creative quiet time with these fun and super-cute coloring sheets that celebrate August.
Free Printable August Coloring Pages
You can choose from two versions of an August-themed coloring page, so if you have some different age groups there's probably something for everyone!
Terms of Use: Print as many copies as you need for your kids, your students, your after school group, campers, church group, etc. To share, please send a link to this page. Please do not sell them, email them, share copies online, or distribute them in any way for any other purpose. Thanks!
Simple Version
The first August coloring activity is a little more simple with just a few elements that are all about those dog days of summer, including a happy sun and a very juicy watermelon!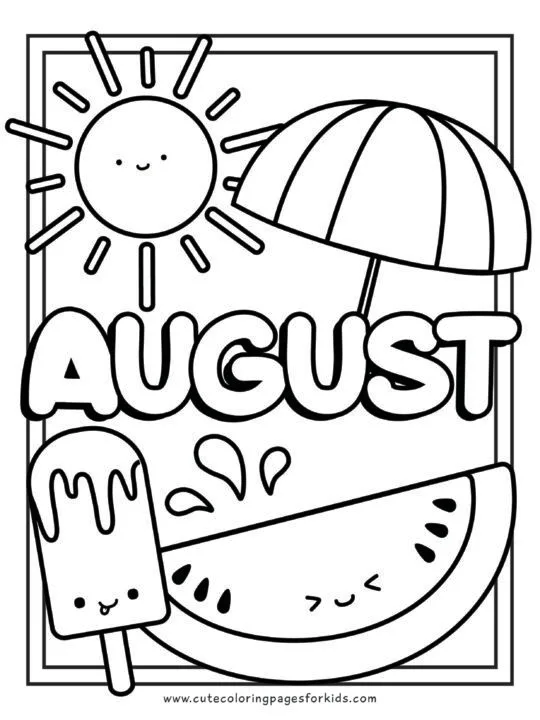 Detailed Version
Older kiddos might enjoy this coloring page that has a lot more going on. This sheet uses many of the same elements as the first, but also includes a patch of sunflowers, a sleepy hot dog, and a cute grill. So much fun for August!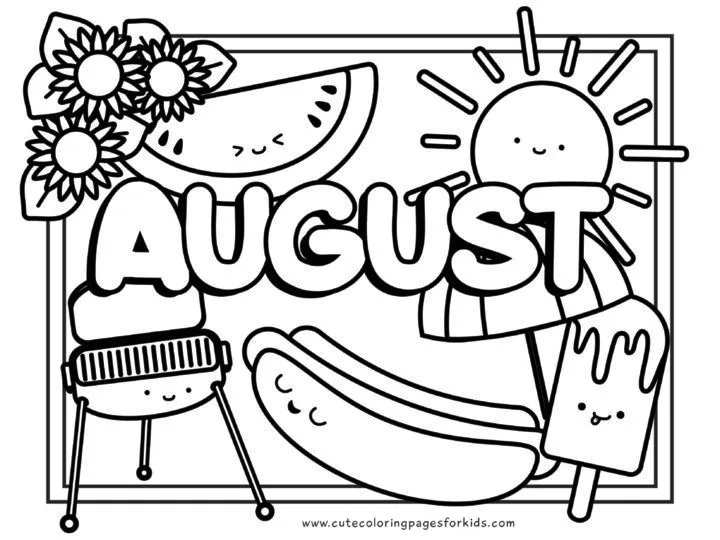 Benefits of Coloring
Coloring is a favorite activity of lots of kids and is full of enrichment benefits! Just think, while you're enjoying some creative quiet time with your kids, they're building fine motor skills and developing their attention and focus. Mindfulness studies have also shown that coloring can reduce anxiety in children.
I hope you enjoy your coloring sheets today!