Super cute free printable Christmas coloring pages that are easy to download and print, and fun for all ages!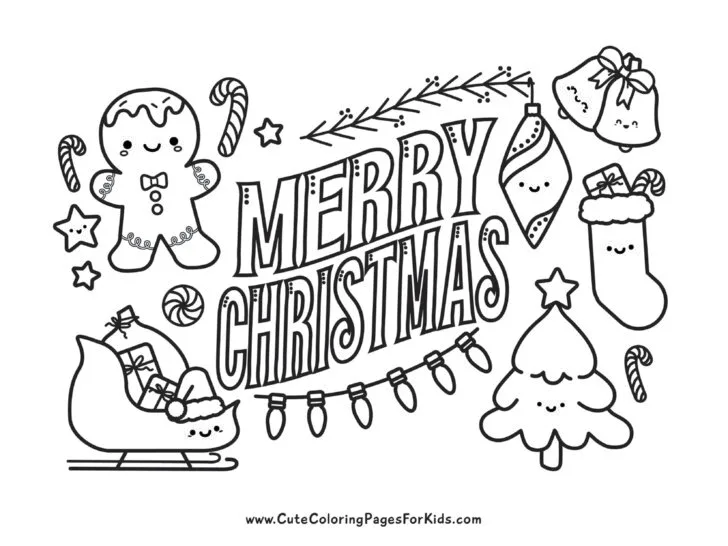 Are you ready to add some colorful festive fun to your holiday season?
If you're a parent or teacher looking to keep the little ones entertained during the Christmas break, you're in for a treat!
We've got just the creative solution to make this holiday season extra special for the kids – super cute Christmas coloring pages! (Also, be sure to grab our Christmas word search printables while you're here!)
Whether you're decorating your home, planning classroom activities, or just need a moment of peace during the holiday chaos, these cute Christmas coloring pages are a wonderful way to infuse a little extra jolly into your celebrations.
Below, you'll find many adorable Christmas coloring sheets, from candy canes to stockings, to sweet holiday animals. There's definitely something for everyone!
Grab your crayons, get comfy, and embark on a festive coloring adventure!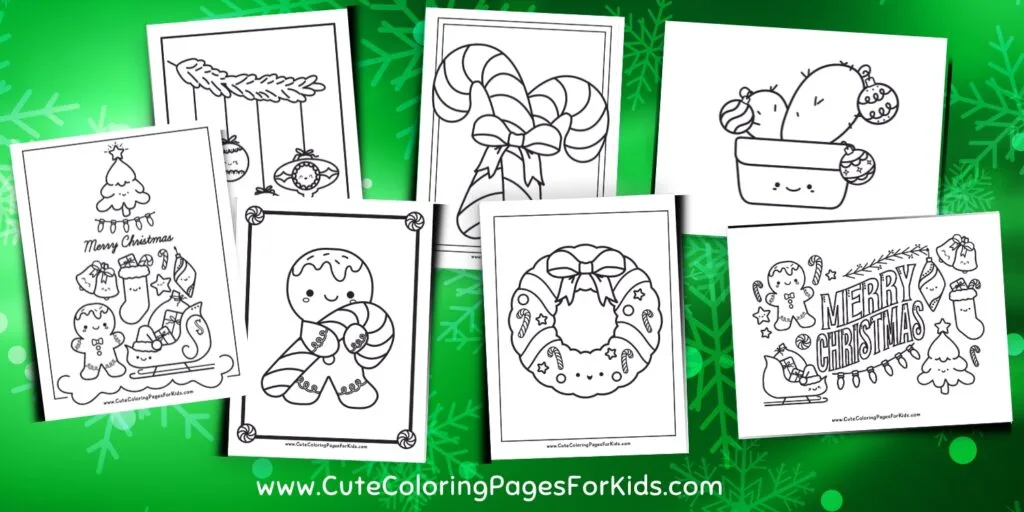 Cute Christmas Coloring Pages
Below we have started adding the coloring sheets we've created for Christmas (there will be more to come!). You can easily click the download button under each coloring sheet to grab just the ones you want.
Terms of Use: Print as many copies as you need for your kids, your students, your after school group, campers, church group, etc. To share, please send a link to this page. Please do not sell them, email them, share copies online, or distribute them in any way for any other purpose. Thanks!
Merry Christmas Coloring Pages
So many Christmas cuties are ready to celebrate the holidays in these fun and festive coloring sheets! These coloring pages feature a whimsical assortment of festive elements just waiting to be brought to life with color!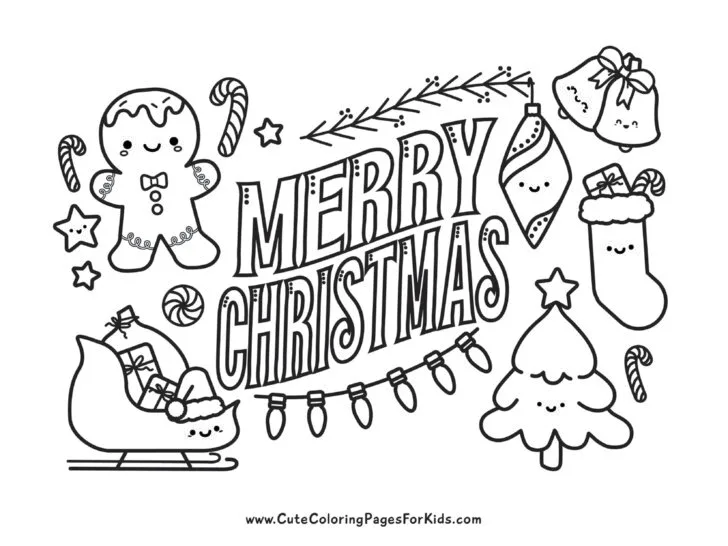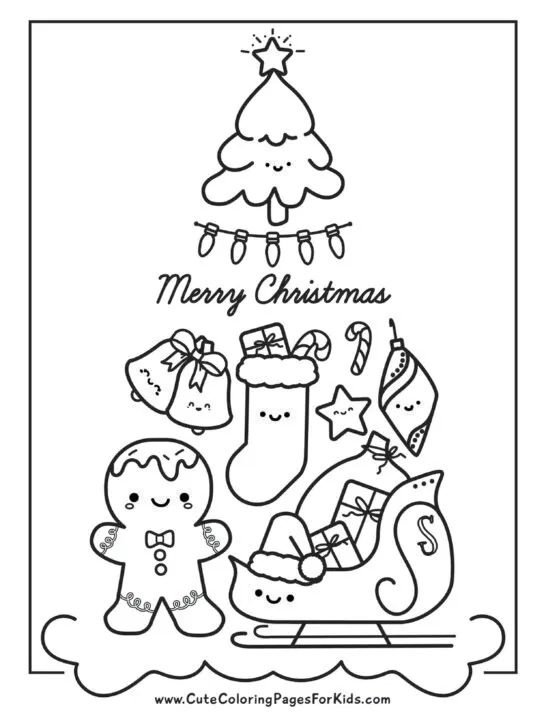 Gingerbread Man Coloring Page
This adorable gingerbread man has something sweet to share with a friend. Whether you go for classic brown or mix it up with rainbow sprinkles, this little gingerbread buddy is waiting for your creative touch!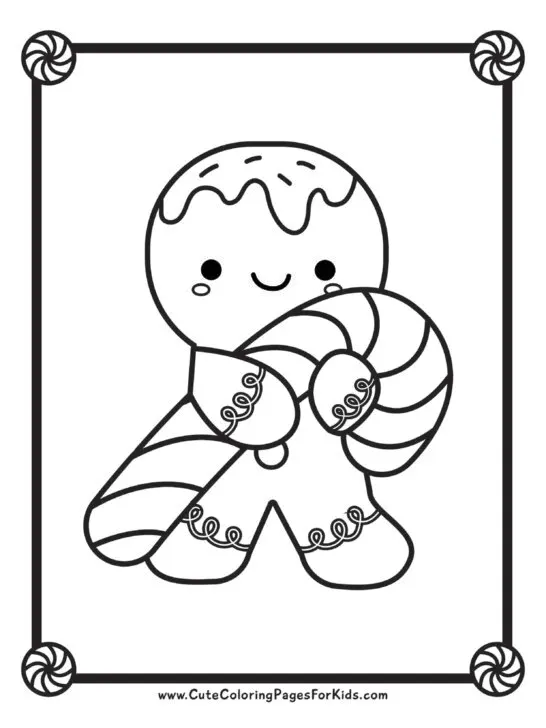 Christmas Wreath Coloring Sheet
This cute and simple wreath is all about spreading holiday cheer, one crayon at a time!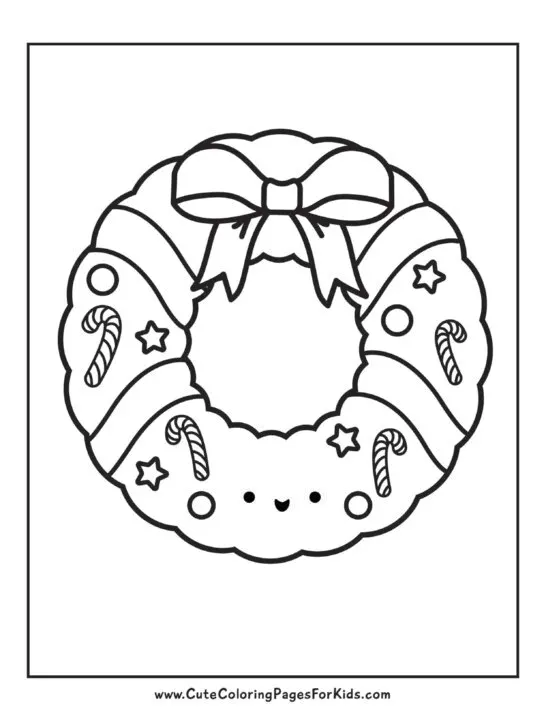 Simple Candy Canes Coloring Page
Here's a very simple take on everybody's favorite Christmas confection, candy canes! We use candy canes to decorate our Christmas tree and then enjoy eating them off of the tree throughout the holiday season. Break out all of the colors, because candy canes have gone well beyond the classic red and white. Now, you can find them in any color of the rainbow!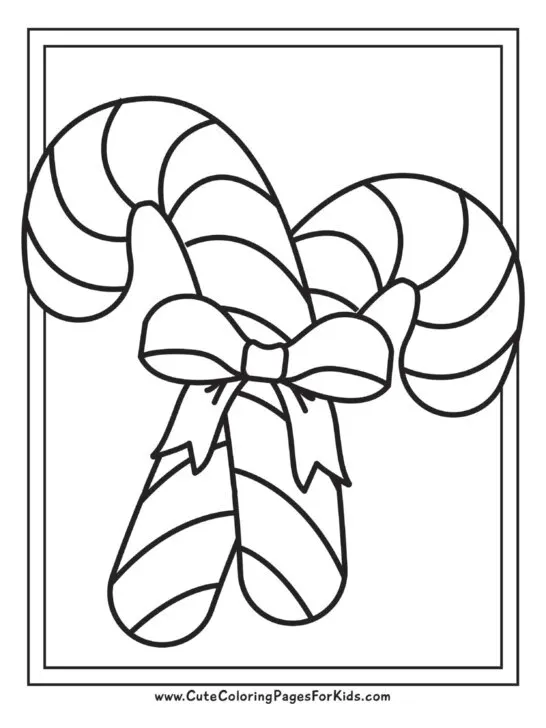 Christmas Ornaments Coloring Sheet
We added a touch of "cute" to traditional Christmas tree ornaments for this coloring sheet. Have fun coloring these delightfully charming Christmas ornaments.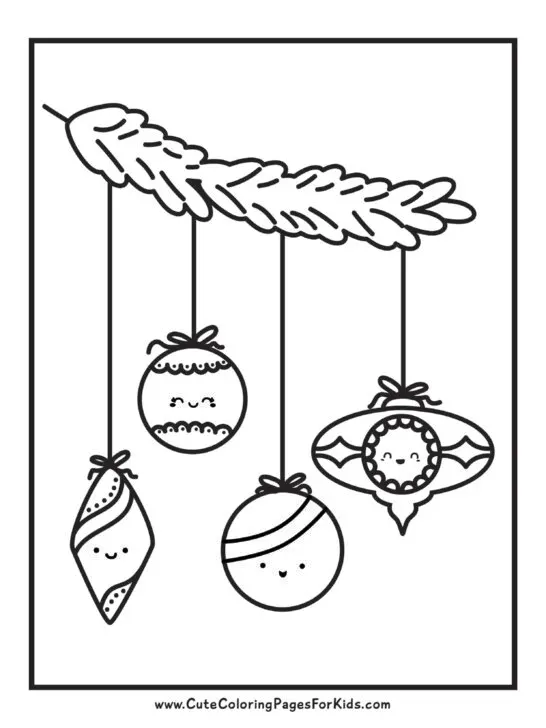 Christmas-y Cactus Coloring Page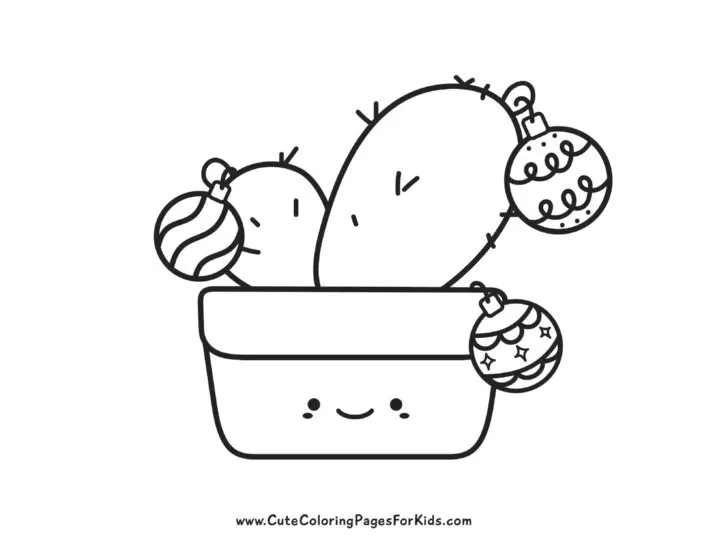 From sweet gingerbread pals to festive wreaths and charming cacti, these free printable Christmas coloring pages provide a fun and creative activity for kids to enjoy throughout the season. We hope you enjoy these coloring sheets as you take time to celebrate the holidays.
Happy coloring!