Grab these cute November coloring pages for kids that you can easily download and print for free.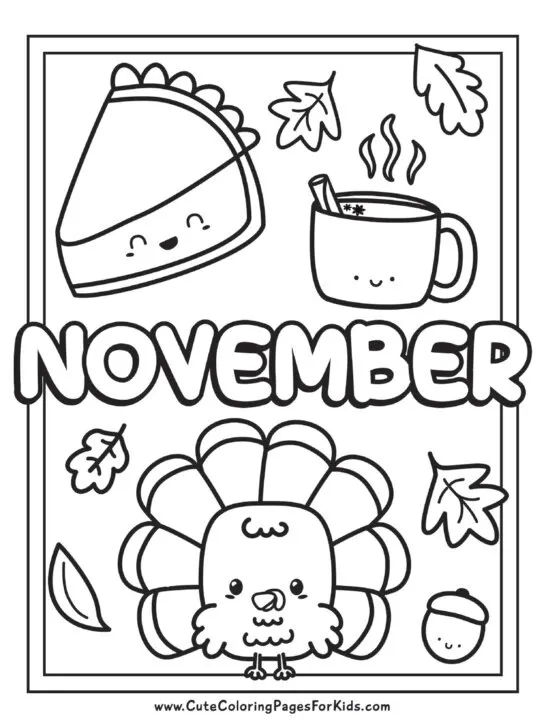 Hello coloring friends!
It's almost November and we've been breaking out the sweaters and jackets for some really cool days. Are you ready for all of the wonderful things that November has to offer?
What does November look like for you and your kids?
For us, here in the southeast, November is when the weather really starts to turn cold and we have to start bundling up more. We might spend a day raking leaves and cap it off with some warm cider around a bonfire. We also get to collect the walnuts that drop and watch the squirrels collect all the acorns from our big oaks in the yard.
Plus, the month is capped off with Thanksgiving for those who celebrate it. In our family, love having a big feast with pumpkin pie and turkey!
These November themed coloring sheets are sure to get everyone excited for this fun month.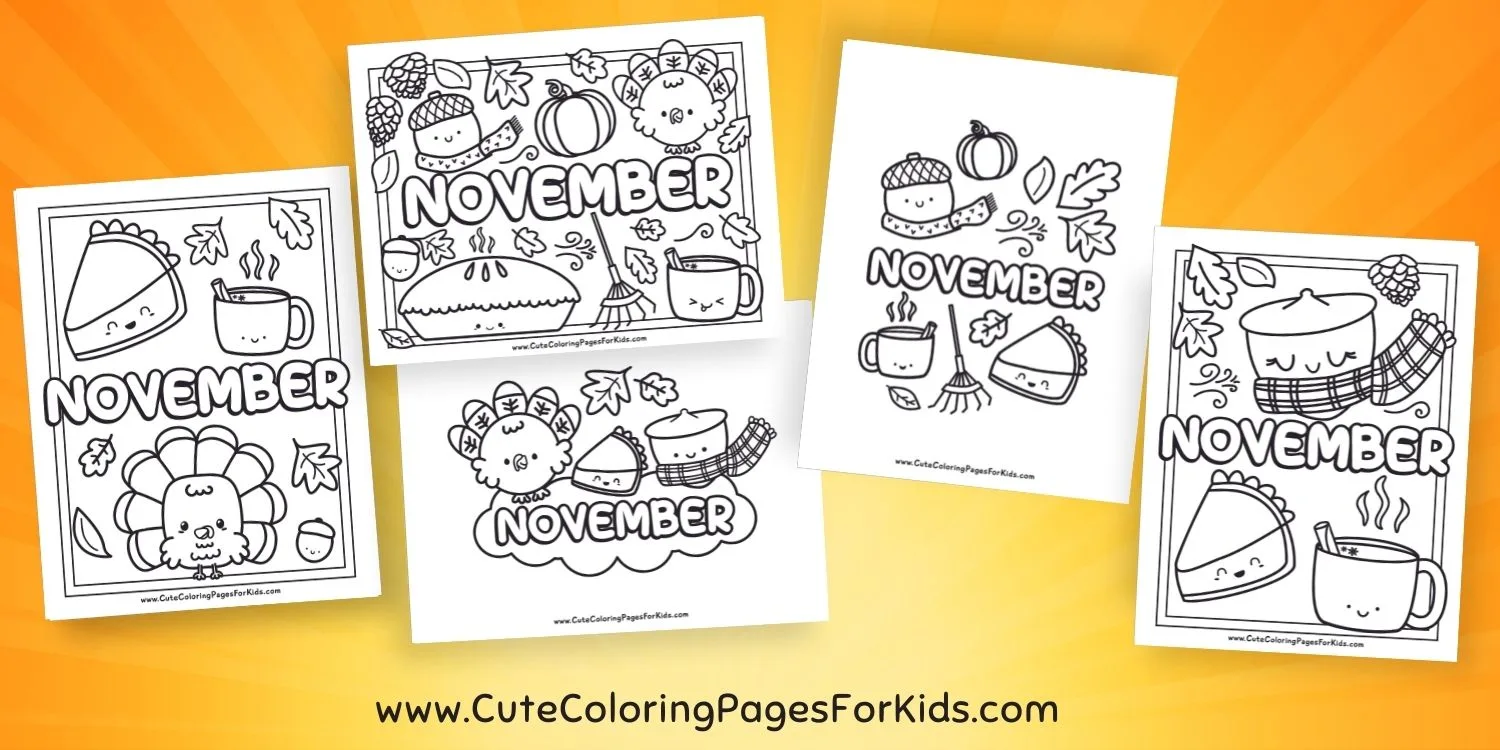 ---
---
Printable November Coloring Pages
We have four different free printable coloring pages for November, so even if you have some different age groups I know you'll find something for everyone!
Terms of Use: Print as many copies as you need for your kids, your students, your after school group, campers, church group, etc. To share, please send a link to this page. Please do not sell them, email them, share copies online, or distribute them in any way for any other purpose. Thanks!
Simple November Coloring for Kids
These first printable November coloring pages are super cute, and pretty simple, with just a few elements that are all about the fun that we love to have during this month. Kids will love coloring the cute turkey, acorns, pumpkin pie, and leaves!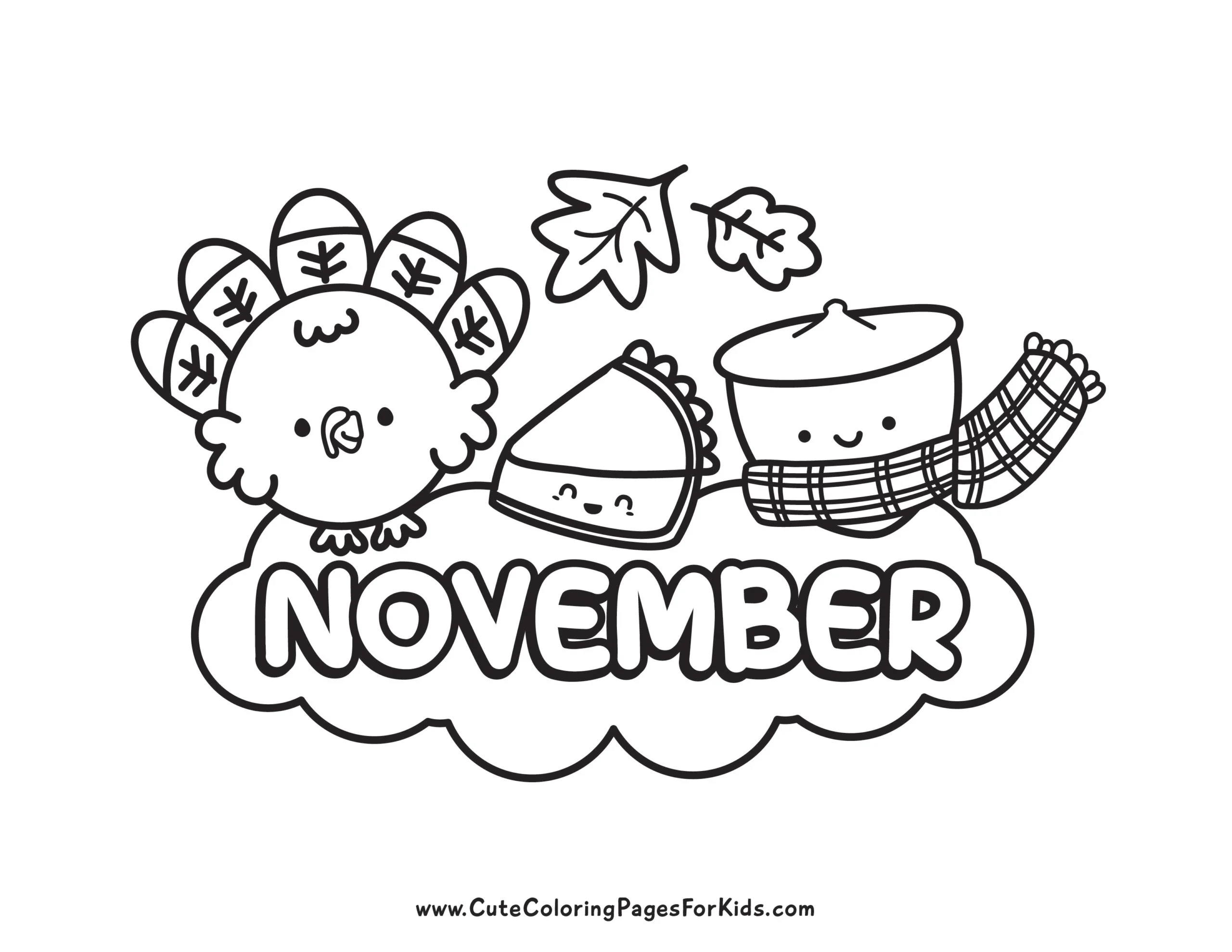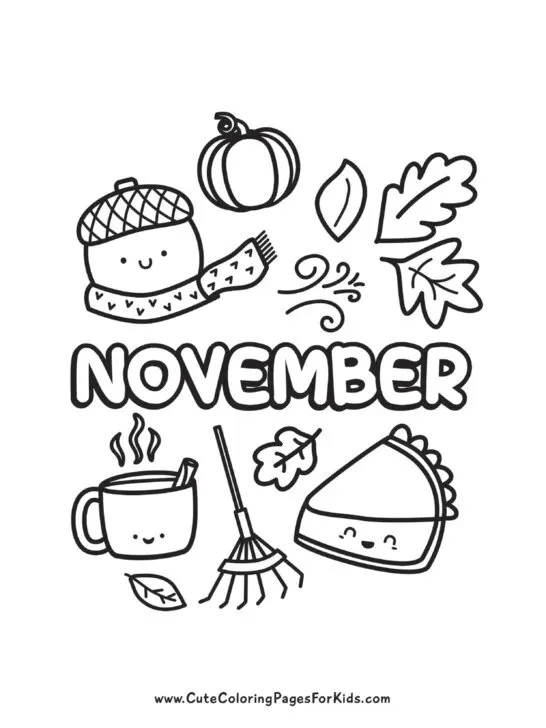 November Coloring Sheets with More Details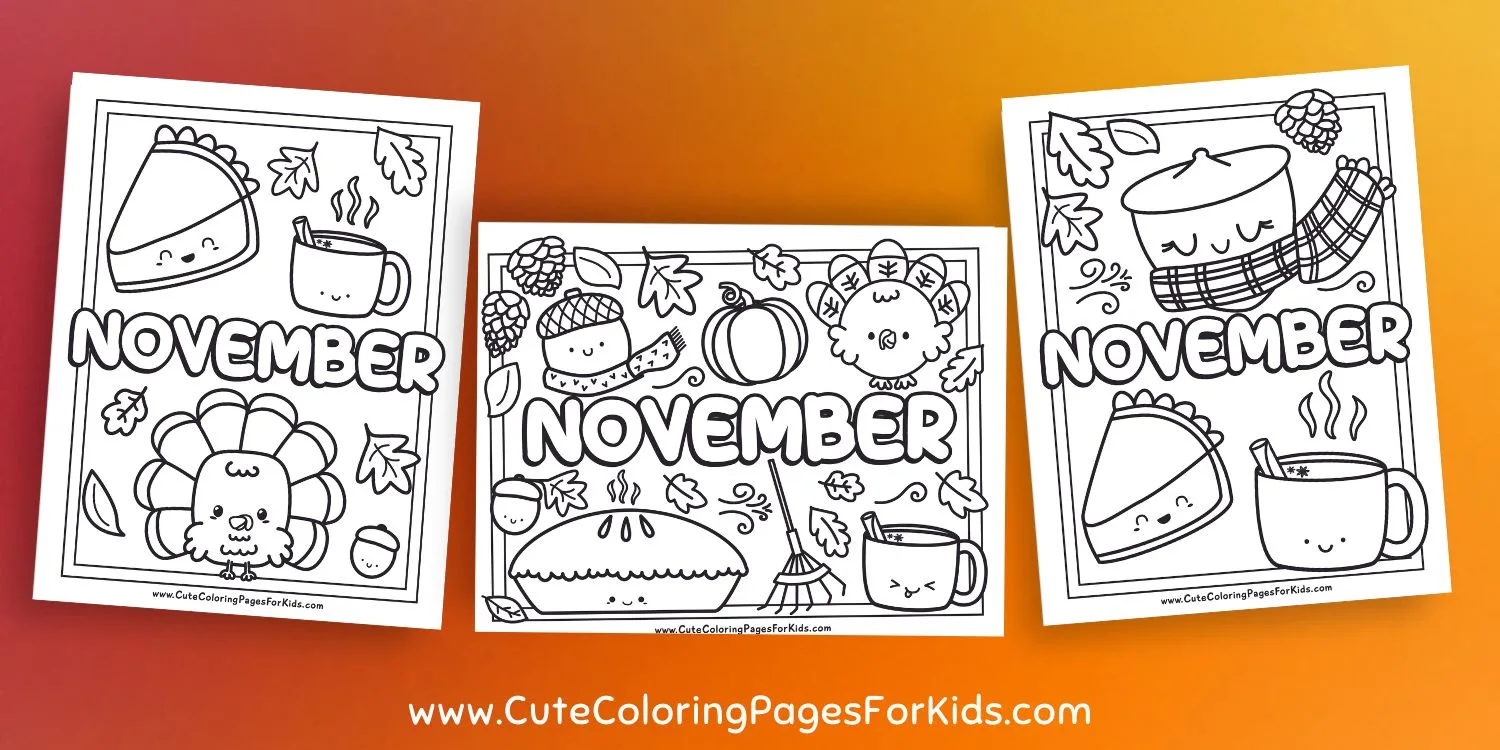 Finally, our last coloring sheets are suitable for kids who like having an entire sheet to color. These sheets take up the entire page with either larger drawings to color, or many smaller elements. And, I just love all the cute little parts of this November sheet that remind me of how much fun this month is.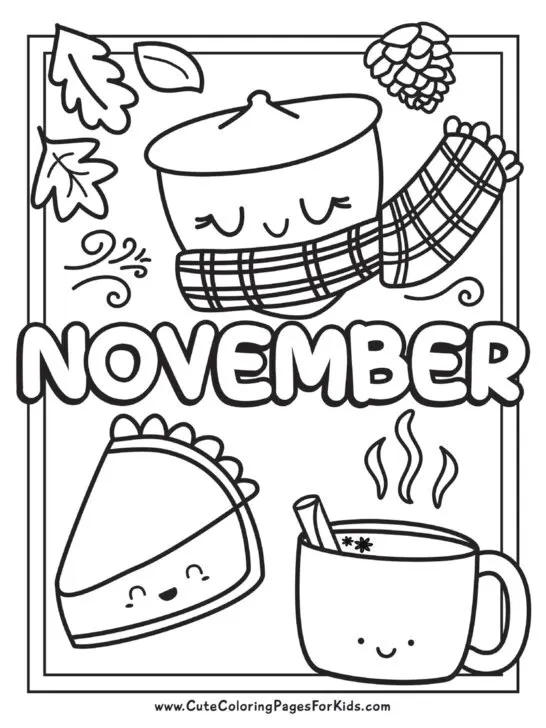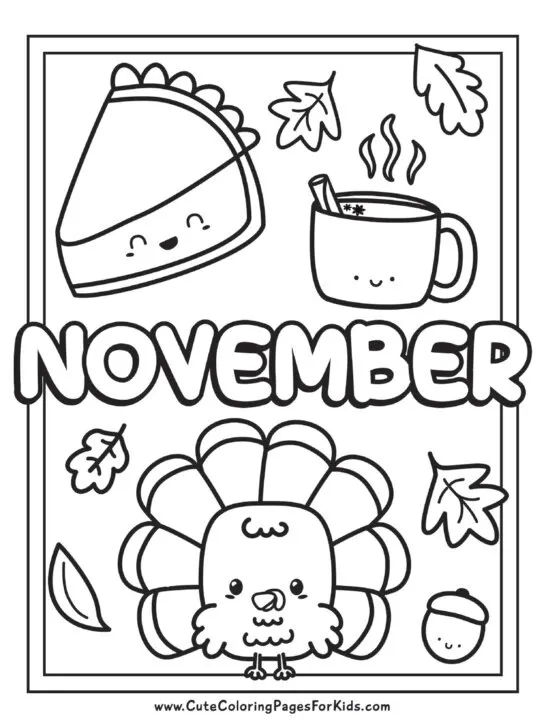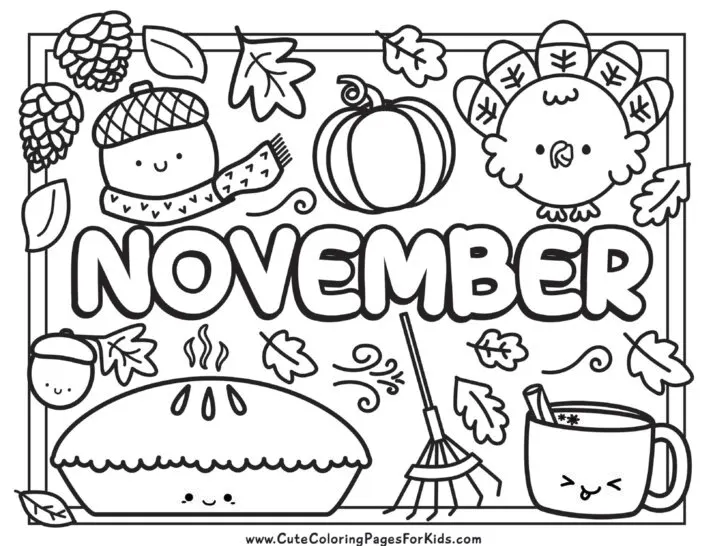 Why we love making coloring pages for kids:
Many kids enjoy coloring, and the good news is that time spent doing these kinds of coloring sheets is full enrichment benefits! Just think, while you're enjoying some creative quiet time with your kids, they're building fine motor skills and developing their attention and focus. In addition, Mindfulness studies have also shown that coloring can reduce anxiety in children.
We love helping parents and caregivers by creating these fun and enriching activities for kids.
Enjoy your coloring pages!